Constructing ethereal masterpieces
Investing creativity into each event
As one of Martha Stewart Wedding's Top 33 Floral Designers in the Country, we take a limited amount of events each year, allowing us to fully invest our creative energy into each one. When you book us for a wedding for full floral design, our team is yours. On your wedding day, we are among the first to arrive and last to leave, turning plans and pictures into the tangible and transformative.
First to arrive & last to leave
When you work with us, our entire team is yours. On your wedding day, we are among the first to arrive and last to leave, turning plans and pictures into the tangible and transformative. Once on site, we set to work, meticulously layering flower and foliage to construct ethereal, large-scale masterpieces and hand-styled, stunning tablescapes.
Sarah Swinson Shell

Owner and Creative Director

Growing up in her mother's garden and riding horses in the country, the outdoors have always been a big part of Sarah's life. She officially started as a florist in the garden city of Savannah, but her propensity for arranging flowers began as a child, making daisy crowns in the backyard. Sarah has a degree in Studio Art from Furman University in Greenville, SC. She took a tiny career detour and spent a brief period as a lawyer, but quickly came to her senses, got back to her roots, and attended FlowerSchool New York, before opening Fern in 2010. When she's not in the studio, she can be found doing home projects with her husband, Brad, making clover bouquets with daughter, Florence, and chasing their three boys, James, Everett, and Brooks.

Sharon Young

Floral Designer

Sharon started in the floral industry at just fourteen, working after school at the local flower shop. After several years, she took a break to have her daughter and son, but her love of all things floral never stopped. Now, that her kids are in school, Sharon is back doing what she loves most, creating and working with clients to make their floral dreams a reality. When she isn't in the studio you might find Sharon sourcing vintage finds, planning a classroom party for her kids, or sneaking away to the mountains with her husband, Joey.

Ashley Thigpen Fullerton

Studio Director and Floral Designer

Ashley is a designer and the breakdown queen at Fern. Her Fern and flower love began in 2015 during her internship search as a student at USC where she studied Visual Communications and Fashion Merchandising. Her internship ended, but her role with Fern did not - and we are so thankful! She's a loving mom to a cat named Bunny and approximately a thousand house plants. When she's not flowering, you can find her reading on her porch with her husband, Cody, or hanging out at all the coffee shops and restaurants around Columbia.

Hannah DeGennaro

Floral Designer

Hannah is a designer and professional packer at Fern. She moved to Columbia in 2016 after finishing her fine arts degree at Temple University and soon found her new favorite medium: flowers. When she's not at Fern you can find her at home with her husband, Carter, and their two fur babies Sirius and Ghost.
Countrywide Fern Friends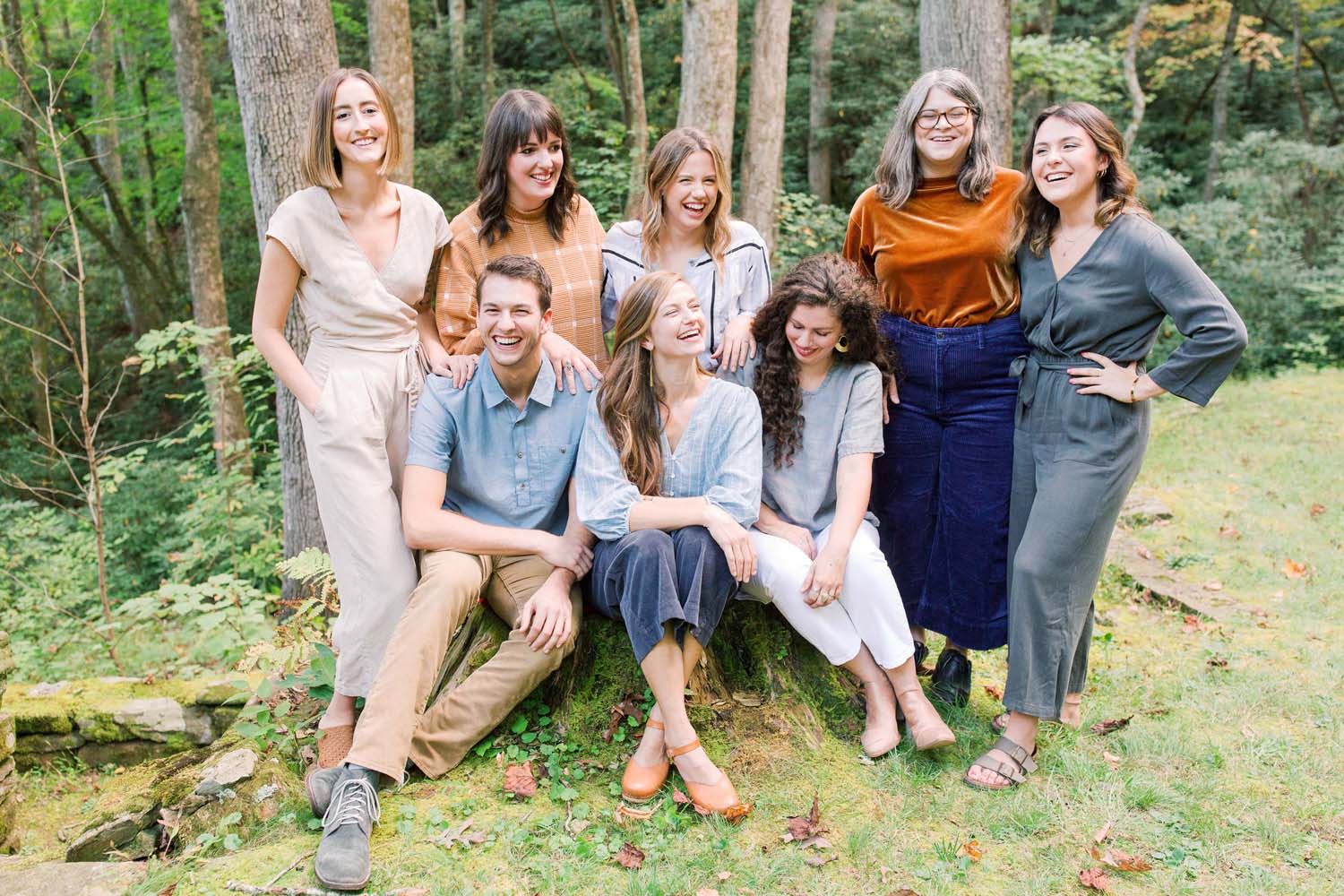 One of the best parts about having a decade of weddings under our belt, is we now have Fern Friends all over the country.  For our largest weddings and events, especially our destination weddings, we love to bring in this extra talent. 
Meagan Jenkins

As Fern's very first intern back in 2012, within a year, Meagan was designing some of our prettiest weddings all on her own. A few years ago, Meagan settled with her family of five back in her home state of Louisiana. We can't let her go and she may very well always have her photo on our website. If you're lucky enough to live in Baton Rouge, you'll be needing flowers from Meagan.

Molly Brantley

We like to refer to Molly as our Fern New York Office. Even though she moved to the city a few years ago, after working with us for years, we couldn't let her go and pivoted her role into a marketing one, overseeing the Fern brand, website and social media.  This year Molly launched her own Brownstone Botanical, so even though she isn't as involved in the day to day anymore, we can always convince her to meet us for a destination wedding or two each year.  

Caroline Hearn

Caroline is one of our favorite people, full stop. Her energy and sense of humor is always needed on our team and we love how she is willing to jump on a plane from Philly at the drop of a hat. She is one of the hardest workers and we share her love for the extra toasty cheese its.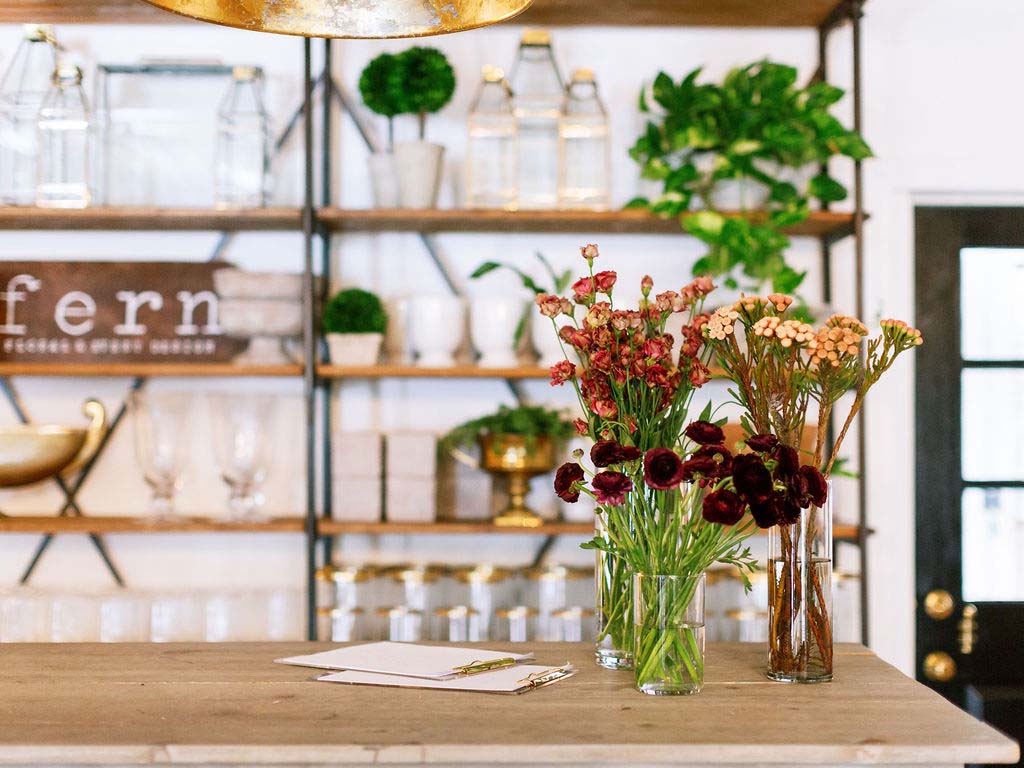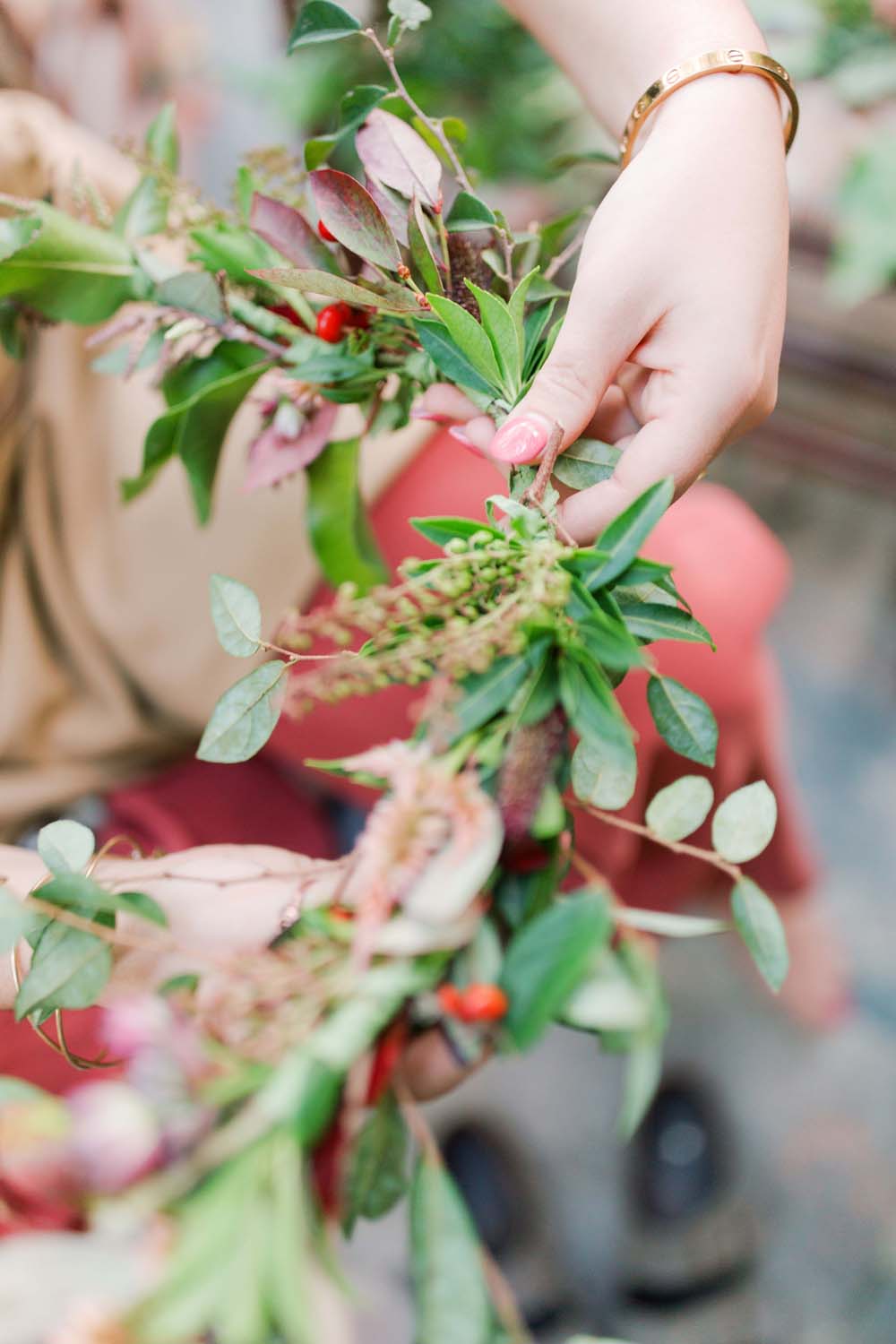 Internships
Join Us!
We are always looking for extra hustle for our busy wedding seasons and accept internship applications on a rolling basis.
No experience required.
Internships are unpaid but you will take home loads of free flowers and endless knowledge about them. We also work with students to receive course credit.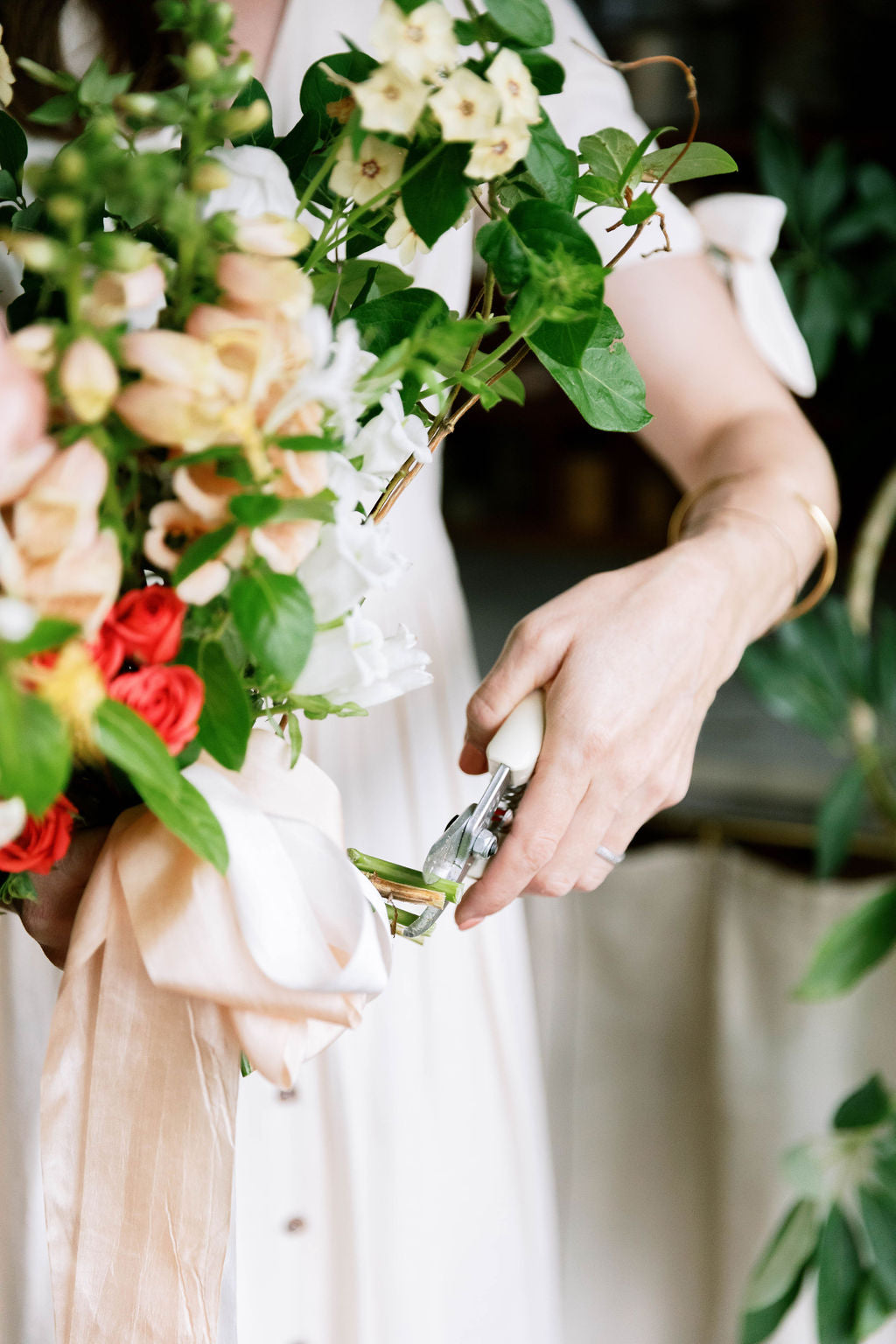 You are our perfect intern if you:
Bring our team to your wedding